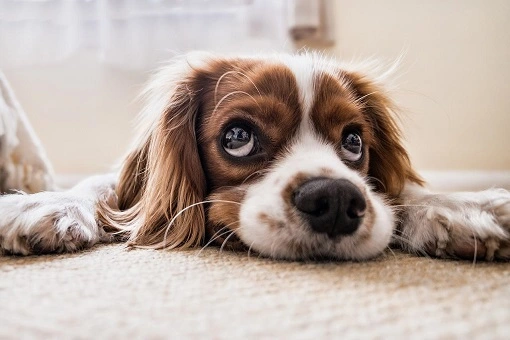 You've been scrolling through adoption profiles and visiting shelters, looking for just the right companion for long walks, movie nights and snuggling. It's easy to get caught up in the excitement but adopting a pet is a life-changing commitment and it's important to be prepared.
Here are eight things to remember when you're looking to add a new four-legged family member.
1) Meet adoptable animals
Whether you want to adopt a tabby kitten, senior Siamese cat, pit bull puppy or an adult Akita, start your search with local shelters and rescue groups.
Shelters are often open to the public and provide opportunities to meet available animals; rescue groups post pets available for adoption on online sites like Petfinder and AdoptAPet. You can use these sites to search by species, breed, age and location and get more information about dogs and cats that are looking for their fur-ever homes.
2) Research the breed
Different breeds have different needs. A Himalayan cat will need a lot more grooming than a Bengal. Huskies need more exercise than Chihuahuas. Learning as much as you can about different breeds will help narrow down which dog or cat will be the best fit for your family.
If adopting a dog, the American Kennel Club (AKC) has an extensive searchable breed database that is chock full of useful information about the temperaments, exercise and grooming needs of hundreds of dog breeds.
3) Ask questions
Shelters and rescue groups are happy to answer questions about the pets in their care to ensure adoptions are lifetime love connections. 
Prepare a list of questions to ask about an animal that captured your attention, including: Is the animal spayed or neutered and up-to-date on vaccines? How big will the animal get? Do they have any health or behavior issues? What are their likes and dislikes? What is their ideal living situation? The more information you have about an adoptable animal, the easier it'll be to find the perfect four-legged companion for your home.
If you rent your home, you should also ask your landlord about their pet policies. Some rental agreements prohibit pets, while others have size or breed restrictions. Make sure you're allowed to have an animal before signing adoption papers.
4) Stock up on supplies
Make sure you have all of the right supplies to help your new dog or cat feel at home.
Your new puppy checklist should include: food, treats, food and water bowls, leash, bed,
and toys. The essential supplies for kittens include food, treats, food and water bowls, bed, toys, scratching post, litter box and litter.
Don't forget collars and ID tags with your phone number to increase the odds your pet will be returned if he's lost.
5) Pet-proof your home
Dogs and cats are curious creatures. Walk around the house and remove cords, shoes and other items that could be chewed (or ruined); put a lid on the trash can and make sure all medications and other toxins are stored out of reach.
Secure the yard, too. Repair any gaps in the fence, ensure gates and latches work well and securely store fertilizer, pesticides and other toxic items.
Taking time to pet proof your home will keep your new pet safe and out of trouble.
6) Set up their space
Moving into a new home can be stressful for an animal so it's important to provide them with a space to feel secure.
Kittens will appreciate having their own room (a spare bedroom or large bathroom work well) that offers access to their litter box, food and water and cat tunnel or other cozy spot to hide. For puppies, a crate with a bed and blanket will give them a quiet retreat for a nap or to escape the hustle and bustle in their new home. 
7) Call the vet
Make an appointment with your veterinarian for a wellness check. Your vet will ensure your new four-legged friend is in good health and offer advice on proper diet. Your vet will also prescribe medications for flea and tick prevention and heartworm disease as part of their preventive healthcare plan.
8) Be patient
Rescue animals need time to adjust. Follow the "3-3-3 rule" to help them decompress.
3 days: It takes three days to decompress. During this time, animals might feel overwhelmed, uninterested in food or companionship and more comfortable in their safe space.
3 weeks: After three weeks, your new pet will start to settle in, feel more at ease in his environment and start to get into a routine.
3 months: It takes three months for your pet to get into the routine, feel secure in his new home and start to build a lifetime bond. 
Keep these eight items in mind and remember, patience with your new friend is key. You'll be rewarded the friendship of a lifetime and a loyal companion.